One Jar of our Aqua Blue to Purple Colorshift Paint Metal Flake .004″ micro glitter flake treats close to a gallon of paint! For best effects, spray over black, but works with any color to create even a white chameleon.
This is one of our most popular flakes in  the Chameleon Pearls spectrum. It looks much better in person, but custom paint often does. Our Aqua Blue to Purple Colorshift Paint solvent resistant Glitter Flake has several color changing aspects, but photography tends to capture only a few of them. There are some paint companies that refer to these flakes as micro flakes. Just add the desired amount to your base coat clear paint. If your paint gun has a built in strainer, you might want to remove it. This custom Chameleon Pearls Flake is truly easy to mix and spray to create your own custom paint job or project, whether it be car, motorcycle, watercraft, or in the home. It will literally mix with any clear finish, so it is good for fiberglass as well. Try our Aqua Blue to Purple Chameleon Pearls metal flakes for a truly expensive looking custom paint job. Don't forget to watch the above video for a great idea of the color change of this incredible chameleon metal flake. Visit our FAQ page for  more answers to your questions, or contact us, we are always ready to answer questions.
ll of our products work with car paint and are key to a great custom paint job.  Our full line can be used as epoxy pigment on tables and in resin applications. Pearl paint pigments and Candy Paint pigments are very versatile and easy to use in any clear paint application.  Give them a try!
Try this in epoxy resin, polishes, sealers or other coatings for a great custom effect!
Not only are all of our additives completely compatible with vehicle wrap, we were the first to supply the coatings companies with pigments.  If you have any reservations about whether our products work in vehicle coatings, you should know that we were the pioneers who introduced Pearls to the world.
Keep in mind that this is a flake or glitter.  It is not a pigment and will not make a solid color change paint.  It is glitter that gives a three color sparkle at different angles.
We recommend 1 heaping tablespoon of flake per sprayable quart of clear paint/binder .
For years we have been selling metallic paint pigments, pearl pigment, candy paint, and Temperature Changing Paint for your custom paint projects.
 Shop with us…the leader in Paint Pigment and Pearl Pigments Since 2005
From: $28.99 Select options
Or Search By Category
See How easy It is to Mix and Spray Our Products!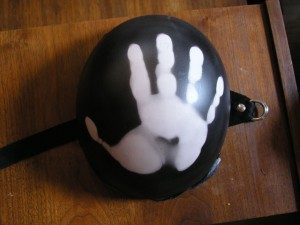 From:

$

45.99
25 Gram Bag of Thermochromic Pigment. Changes from Black to colorless instantly at 86 Degrees F.
Select options