Blood Red Candy Concentrate Powder
$29.95
25 Grams of Blood Red Candy Concentrate Powder (dissolves in reducer) Not for water based paints. Treats 1 gallon of sprayable clear easily. 5 gram quantities also available.
Email to a friend
Description
What is a Blood Red Candy Concentrate?
It is a powder that dissolves COMPLETELY in paint to give a True Candy colored transparent paint. Candy paints originally got their names from rock candy. It has color, but you can see right through it. It has been a staple of custom paint for years, but now we can help you make your own without a bunch of paint shipping and extra storage.
We can ship our Blood Red Candy Concentrate anywhere in the world. If you have paint and a good reducer / Thinner, you can make candy paint just like the stuff sold at the big manufacturers.
Here is how it is done: if you have a paint that takes a 1:1 ratio of reducer to clear paint, then you have what you need to make candy paint. One of our 25 gram Bags will produce a gallon of sprayable Candy Paint. Watch your ratios! A little bit goes a long way. Pre measure the amount of REDUCER you will be using. Let the appropriate amount of Candy Concentrate soak into the reducer for at least 30 minutes, and stir occasionally. Strain your newly colored reducer into your actual base coat clear or binder. Mix and spray.
If you have any reservations about whether our products work in Plasti Dip, you should know that we were the pioneers who introduced Plasti Dip Pearls to the world.
Be sure to top-coat with a high-solids clear. This is very important because all candies have been known to have less of a tolerance to UV rays than pearls, candies,  or metallics. The more coats of topcoat clear, the longer the candy paint will last. Some painters have used as many as 16 coats of clear! Visit our FAQ page for  more answers to your questions, or contact us, we are always ready to answer questions.
Blood Red Candy Concentrate: Looks great when sprayed over reflective silver, gold, and metal flakes. Makes perfect candy tinted paint. Will work in most reducers (not Naptha). Attention: Powders appear different in the bag than when mixed (like the dark green looks blue in the bag).
Shop with us…the leader in pearl paint and Pearl Pigments Since 2005
Additional information
| | |
| --- | --- |
| Weight | 2 oz |
| Dimensions | 4 × 2 × .2 in |
| Size | 25 Gram Bag |
Returns and Exchanges
There are a few important things to keep in mind when returning a product you purchased.You can return unwanted items by post within 7 working days of receipt of your goods.
You have 14 calendar days to return an item from the date you received it. 
Only items that have been purchased directly from Us.
Please ensure that the item you are returning is repackaged with all elements.
Ship your item back to Us
Firstly Print and return this Returns Form to:
30 South Park Avenue, San Francisco, CA 94108, USA
Please remember to ensure that the item you are returning is repackaged with all elements.
For more information, view our full Returns and Exchanges information.
Related Products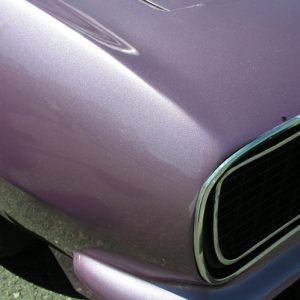 Th
is 25 gram Bag of Violet Candy Pearls ®  pigment powder is a great pigment for creating your very own tinted clears in paint or powder-coating applications. It is guaranteed to mix well with any clear paints or tinted candy paints, and has a temperature threshold of about 400 degrees fahrenheit. It is a very fine powder and will spray well through airbrushes, powder guns, and HVLP paint guns. It is very light, so it stays well mixed in paint without settling too fast in your gun, and can make great tinted clears for light to heavy effects (it's your choice). One 25 gram bag of Violet Candy Pearls ® ® treats from 1 to 4 quarts of clear.  We sell to hundreds of different types of coaters, including dippers, nail polish manufacturers, Theme Park painters, and custom shoe designers, to name just a few.
From:

$

10.99
Select options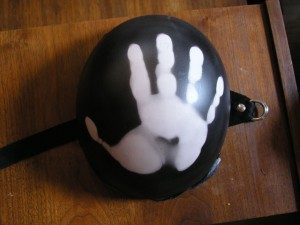 25 Gram Bag of Thermochromic Pigment. Changes from Black to colorless instantly at 86 Degrees F.
From:

$

39.99
Select options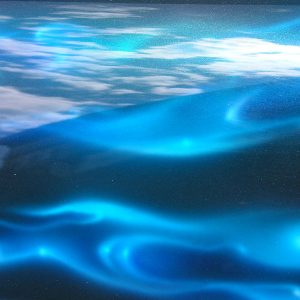 Electric Blue Candy Pearls ® ®
This 25 gram Electric Blue Candy Pearls ® paint and coatings pigment powder is a great pigment for creating your very own tinted clears in paint or powder-coating applications. One 25 gram bag of Electric Blue Candy Pearls ® ® treats from 1 to 2 quarts of clear. From:

$

10.99 Select options