Description
White Speed Shape/Car Shape for Spray outs. Gives you a white base coat for your experimental spray outs.
Heavy duty Solvent Resistant Paint Spray test panel cars, known as the "White Speed Shape". This one comes in white and has a tab for hanging. 10 Inches Long. White Speed Shape – Car Shape For Spray Outs. The most heavy duty paint test shapes on the market.
Why waste time and money spraying out you entire vehicle without having a visual idea of what your custom paint job will look like first? Use these white Speed Shapes/car shapes to spray a test panel, try different paint combinations and just generally experiment with our products.
Both the black and white Speed Shapes – car shapes can be used under any of our products including ghost Pearls ®, Candy Pearls ®, Chameleon Pearls, Metal Flakes and even the Thermochromic pigments.  Find out how many coats of the glow pigment give you the right amount of glow for your paint job by spraying them out on a white Speed Shape/car shape first.
This product is featured on most of our product pages showing our pigments over black, white and sometimes silver speed shapes/car shapes.  If you own a body shop it is great to have these on hand for customer spray outs and examples.  If you are a first time painter or just unsure of what you want your custom paint job to look like, give it a try on a speed shape first.
Shop with us…the leader in paint and Pearl Pigments Since 2005. See our old site. Also take a look at our Google Plus Page.
All of our products work with car paint and are key to a great custom paint job.  Our full line can be used as epoxy pigment on tables and in resin applications. Pearl paint pigments and Candy Paint pigments are very versatile and easy to use in any clear paint application.  Give them a try!
Make sure to check out our products on Amazon Prime!
Additional information
| | |
| --- | --- |
| Weight | N/A |
| Dimensions | N/A |
| Bulk Discounts | 1 Speed Shape, 10 Speed Shapes, 50 Speed Shapes |
Only logged in customers who have purchased this product may leave a review.
Related Products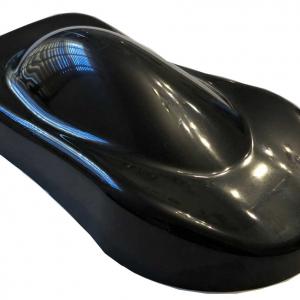 This Black Speed Shape/Car Shape is perfect for spraying out test panels before committing to a paint job. Use them under our products for a great visual.
From:

$

5.00
Select options