Shop with confidence for Chameleon Pearls, Candy Pearls, and Thermochromic Pearls.
Enjoy Free Shipping on Orders Over $65.00, and now pay with Amazon.
Call 1-844-PEARL-IT for assistance with any of our products.
Some of The Coolest Paint Out There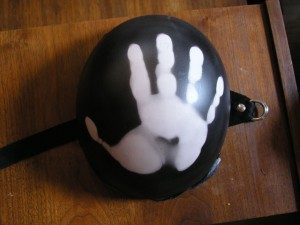 From:

$

45.99
25 Gram Bag of Thermochromic Pigment. Changes from Black to colorless instantly at 86 Degrees F.
Select options
Easy to Mix and Use Pigments and Metal Flakes
As long as you know how to paint or powder-coat, you can use these pearls, candies, chameleons, thermochromic pearls, or metal flakes in your car paint or other projects. The intended use of these products is not as a base-coat, but as additives in a mid-coat clear paint or even your candy paint. Many people have had favorable results when mixing our products in actual metallic paint, but that is not their recommended use. Best effects are always achieved when our products are mixed into clears or car paint reducers, due to the fact that they are designed to react with light.
Use in Any Clear Mediums
Pearls, metallic pearls, and metal flakes are especially brilliant when used in clears, because clears and transparent paints allow the light in to react with our products. Learn more about our custom paint. It is always a good idea to read the instructions and spray test panels before jumping into a full paint job.  Most of the time you will find that you are pleasantly surprised by the outcome of your paint job or project. Good luck and happy custom painting!
All of our products work with car paint and are key to a great custom paint job.  Our full line can be used as epoxy pigment on tables and in resin applications. Pearl paint pigments, Thermochromic Pearls, and Candy Paint pigments are very versatile and easy to use in any clear paint application.  Give them a try!
When you buy from us, you support a family, not a corporation. We work from home, have a great reputation, and are focused on customer service. Alway available to talk during most reasonable hours, and we take great pride in making sure you are happy with your custom coating. Whether it be Paint, Epoxy, Cerakote, Powder Coatings, Dip, Nail Polish, or some crazy idea you have regarding one of our pigments, we will talk to you and guide you through what you need to do to be successful. Why? Because we care about our business and want our customers to be as happy as possible. We have 10 years in the pigment business, and no one knows as much as we do.