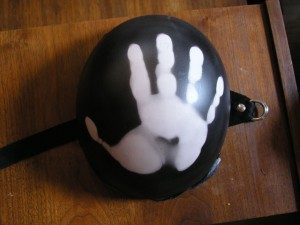 From:

$

45.99
25 Gram Bag of Thermochromic Pigment. Changes from Black to colorless instantly at 86 Degrees F.
Select options
Temperature Changing Paint – Heat Sensitive Pigment, known as Thermochromic Paint Pigment
Yes, with our line of Temperature changing paint pigments, you can custom mix your own coatings. Heat Sensitive Color temperature changing paint. Our typical temperature flip paint pigment will change color at 86 degrees F. We chose 86 degrees because it is the easiest to change with body heat. Custom Temperatures can be special ordered. As the temperature rises, the paint disappears to show what is underneath. Paint With Pearl has the best prices on Thermochromic heat sensitive pigments. We were the first to sell Thermochromic Pigment on the Web.  We always seem to have some left over special-order pigments that we can sell, so feel free to call us or email us to enquire about other temperatures.  Some people like cold temperature change paint that can let them know if they have a cold beverage (like on a cup).  Others prefer a hotter temperature changing paint to warn them if they may be scalded by something that is too hot, like a child's bathtub.  There are so many applications for this paint.  It's not just a pretty effect on a car or motorcycle.  Using our ghost Pearls ® or white Chameleon Pearls s over these thermochroics is always a good idea, as they are highly UV intolerant, and the Titanium Oxide in our pearls (the same ingredient in sunscreen) helps protect the color changing properties of this pigment.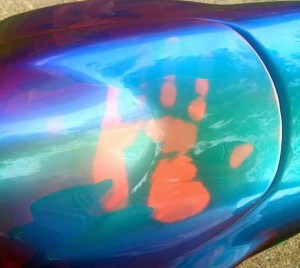 Paint With Pearl is the original seller of pearl pigments on the Internet. We have been around since 2005, and have upheld an amazing reputation in customer satisfaction. You can always count on speedy shipping and great customer service.  When you call us, you will always talk to an owner of the company. We have been around for 10 years now and are on our second web site. Check out our old site if you like, and as always, thank you for shopping with us.