Top 5 Reasons to Use Pigments Instead of Paints
Top 5 Reasons to Use Pigments Instead of Paints
With so many years of experience in the world of paint with pearl pigments and many other pigments, this is something you should know. One may ask, "How do I use Pigments instead of Paints? Can I make my own custom paint colors?" Well, that's easy. Just simply stir your mixture of pigments into any medium you wish to apply. It's as simple as adding some powder to a clear coat and stirring it in.  Not any specific clear, either. ANY CLEAR medium that sticks to an object. From nail polish to Elmer's Glue to auto paint and fiberglass. We mean EVERYTHING CLEAR. So here it is: the top 5 reasons to use pigments instead of paints.
Shelf Life. Pigments can last nearly forever if kept in a cool dry storage room.

Pigments will never freeze and gum up. Just mix them into a fresh clear and color match your project years later.

Color Matching. Use the same pearls in your paint, powder coat, or nail polish. You can even make your shoe leather match your car.

Having some extra pearls means you always have the exact color match from the same color lot, in case you need to do some repairs down the road.

The enormous amount of savings from buying your pigments separately can save thousands of dollars as opposed to buying pigments "already stirred in" to a paint.
Turn this...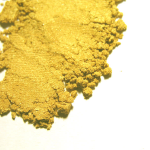 ...into this!
In conclusion, you should never let the huge companies tell you that you cannot mix pigments yourself. It is very easy to mix your own pearl pigments into paint, and the results are that you have a product that will be as good to spray or paint in 5 years or in 5 minutes. Paint With Pearl pigments have always been the easiest to use when you want to make DIY custom paint colors.
Comments are closed